Landing Pad for FPV Drone, Rc Helicopters

Using for the outdoor flight with special terrain, it can prevent external interference when gimbal self-checking or landing.
It can also prevent the propeller from blowing dust and dirty the aircraft when taking off and landing.
The landing pad pro is made of PU double-sided two-color design, waterproof (Do not soak), sunscreen, not easy to fade; Equipped with a bundle pocket, easy to carry and store, easy to travel.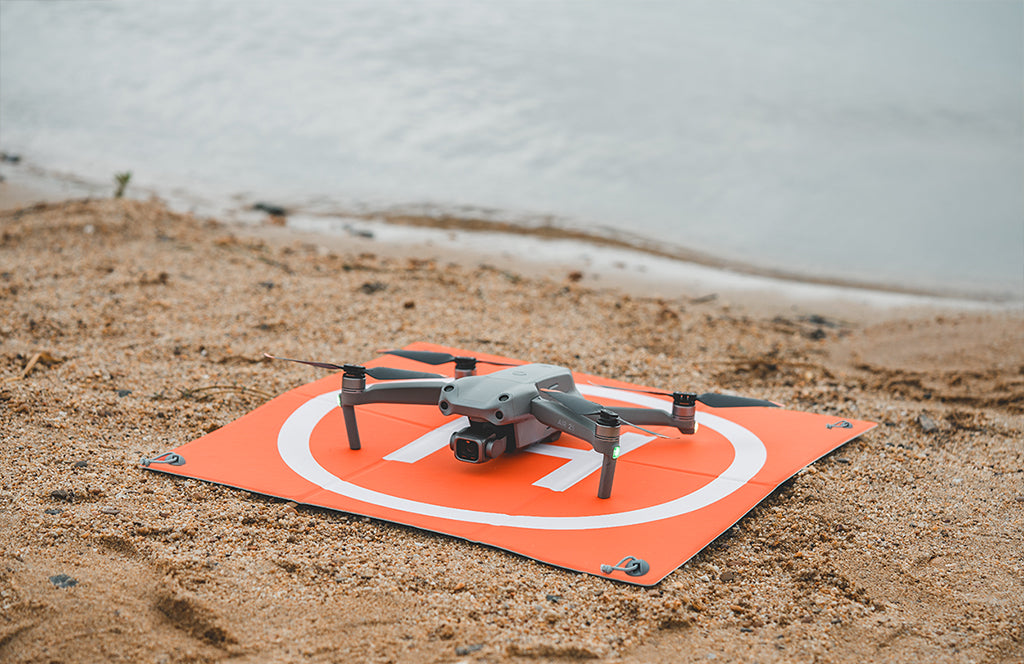 KNOW EXACTLY WHERE YOU LAND
Waterproof Material: High-precision printing specifically for outdoor use, UV resistant.
Double sided color design: highlights the exact location of the landing pad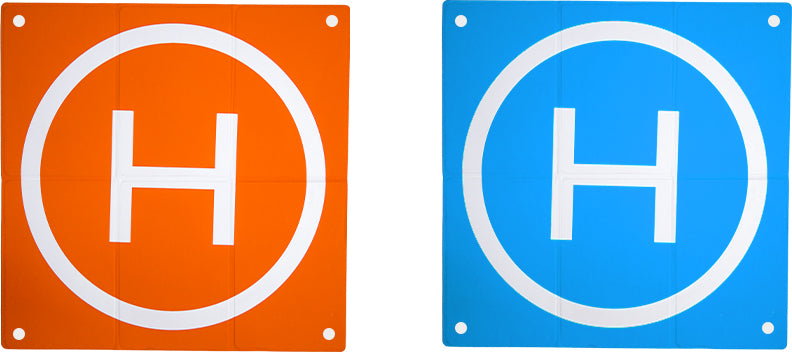 FAST-FOLD, LIGHT AND PORTABLE
Extended dimensions:50cm*50cm
Collapsed dimensions: 25cm*17cm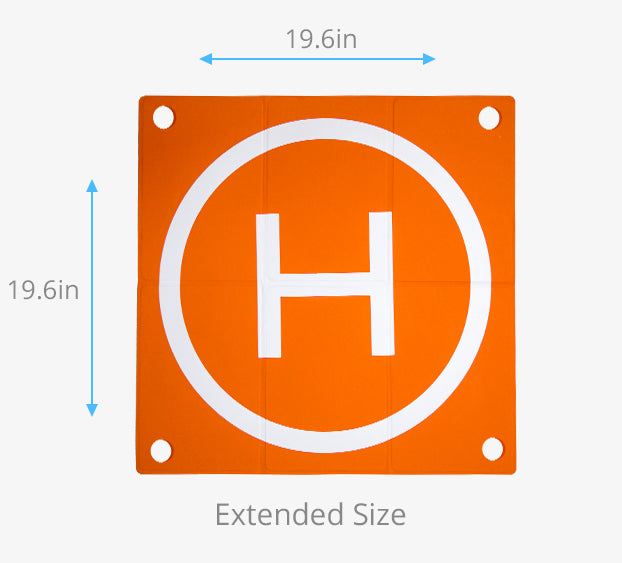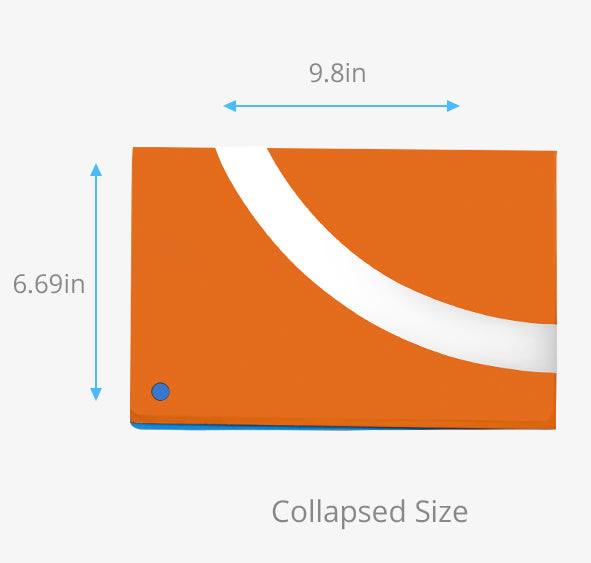 HIGH QUALITY PU WATERPROOF MATERIAL
Waterproof (doesn't soak) & wear proof.
Mold and mildew resistant material.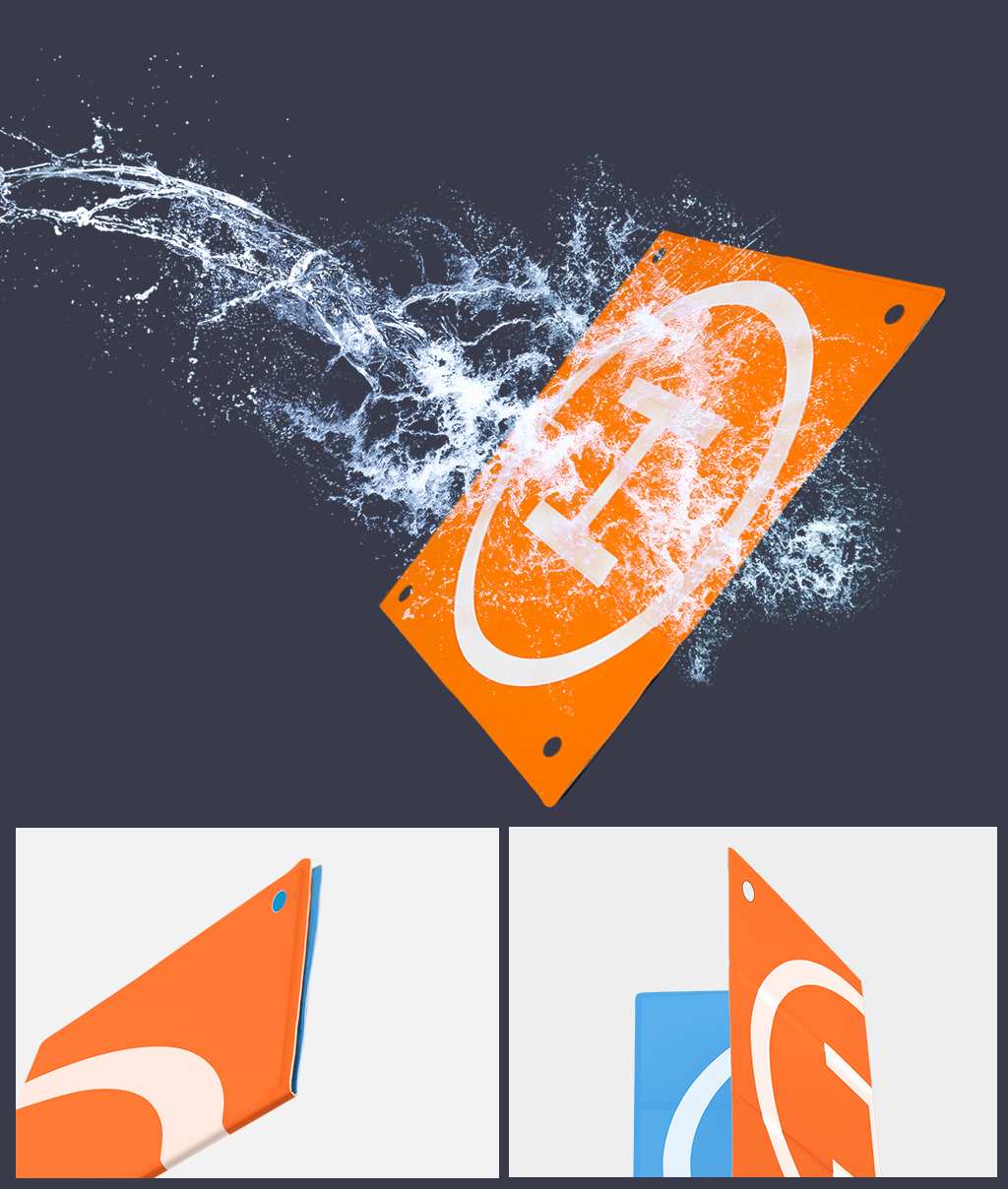 FOUR HOLES DESIGN
The Landing Pad Pro has four holes on four corners. You can use the fixed nails to fix the landing pad. Eliminating the worry of blowing pad up by the win.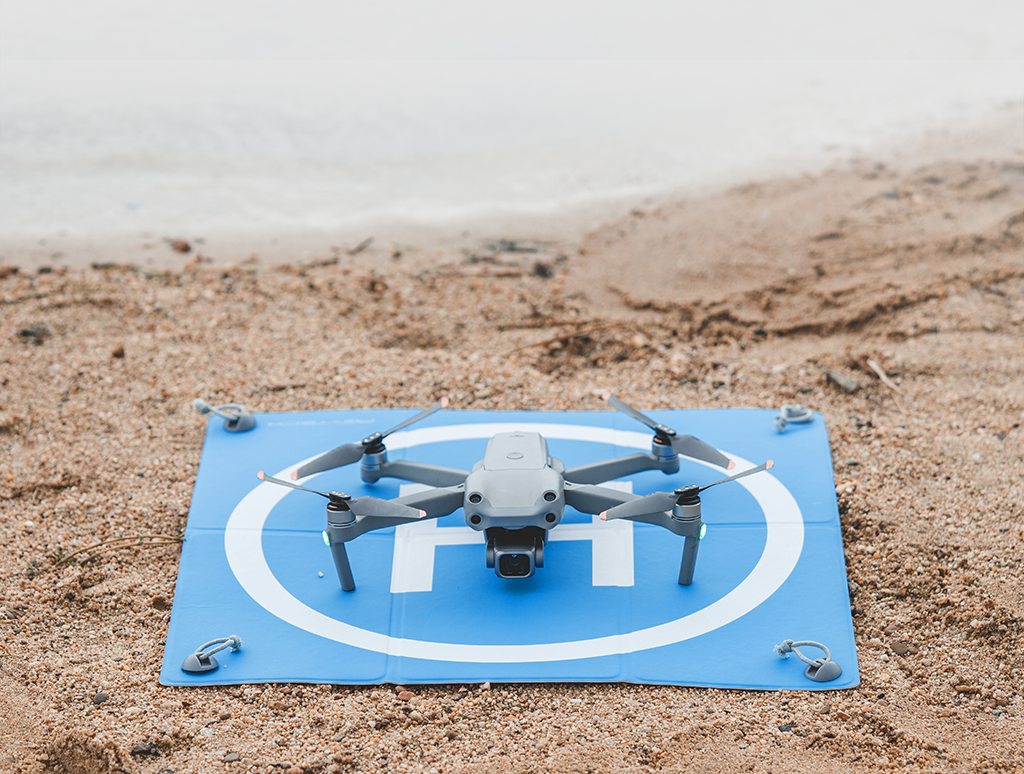 THE ULTIMATE LANDING PAD
Excellent quality, easy to use, carry and store.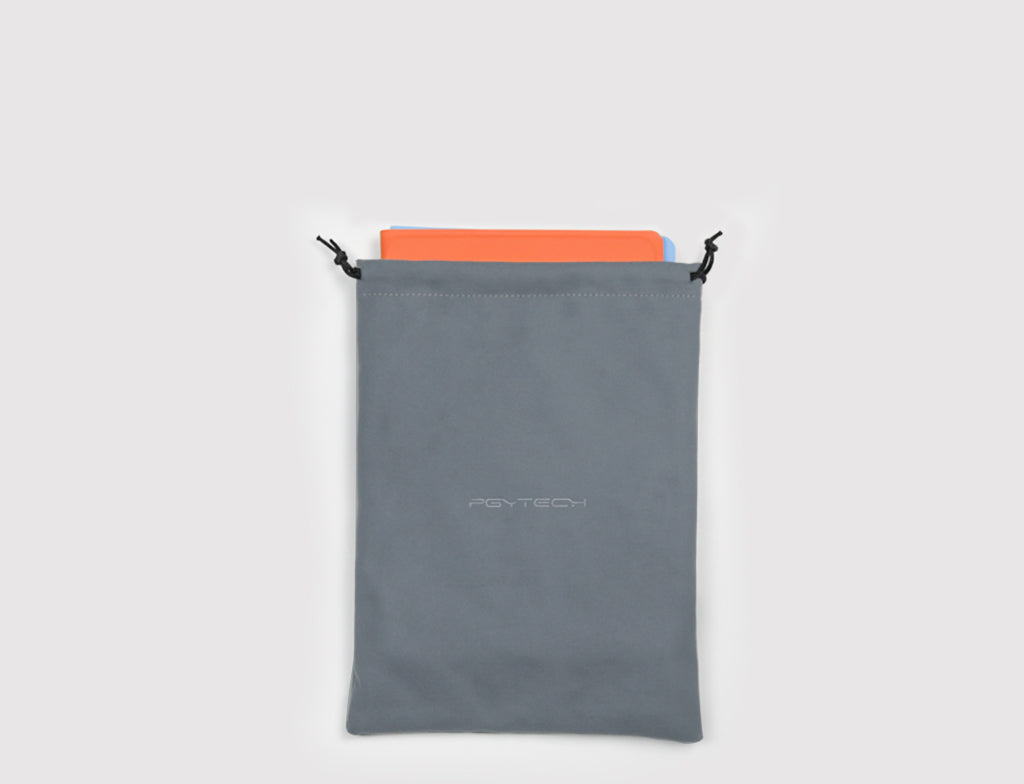 Uneven ground, overgrown grass and rough outdoor environment, might cause your drone to tip over in landings permanently damaging the lenses, propellers and scratching its surface.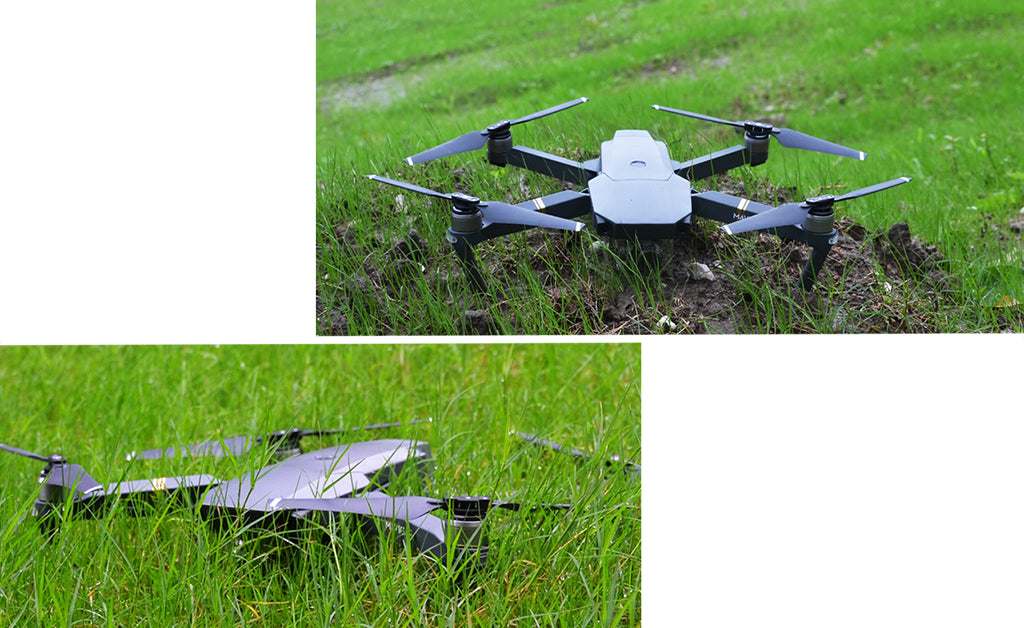 FOR SMALL TO MID-SIZE DRONES
Highlights the exact landing location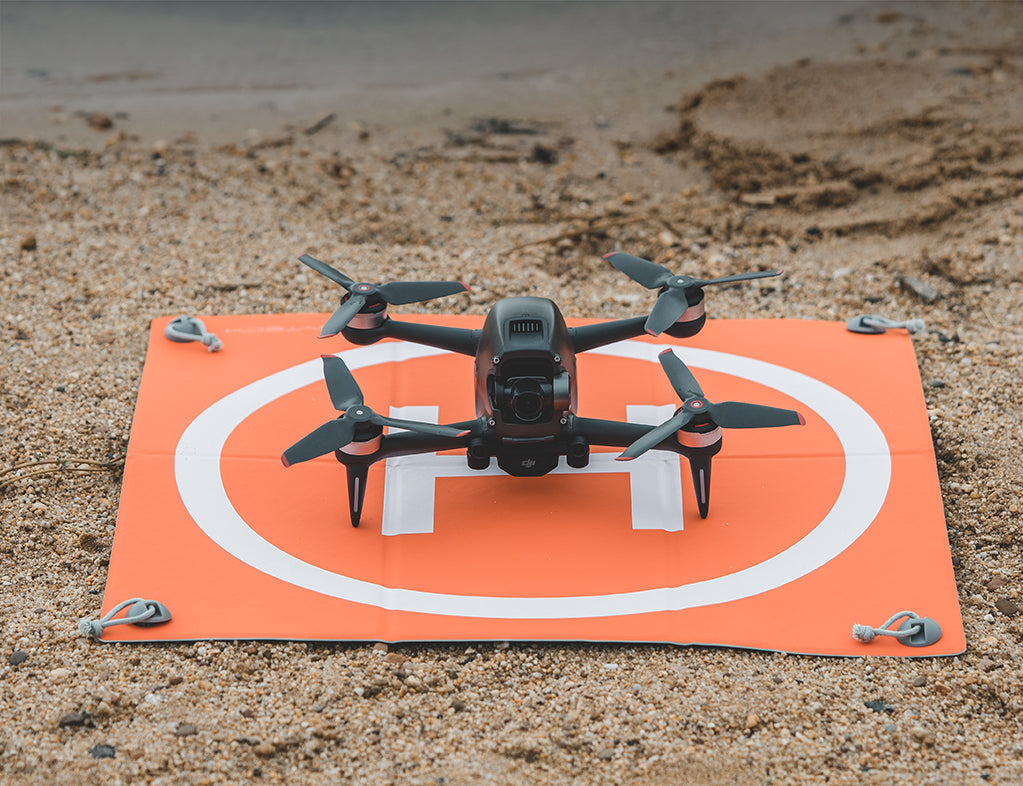 FOLDING INSTRUCTIONS