Foxeer Lollipop 4 Stubby Antenna 2.6DBi 5.8G RHCP LHCP SMA RPSMA Micro Mushroom Receiver Antenna
<
Foxeer Lollipop 4 Stubby Antenna 2.6DBi 5.8G RHCP LHCP SMA RPSMA Micro Mushroom Receiver Antenna 
Specification:
Bandwidth: 5.5-6.0 GHz
Matching: VSWR < 1.07 (in center frequency)
Radiation efficiency: 98%
Polarization: LHCP/ RHCP (Optional)
Color: White, Red (Optional)
Connector: SMA Male/RPSMA Female (Optional)


Package Included:
2x Foxeer Lollipop 4 Stubby Antenna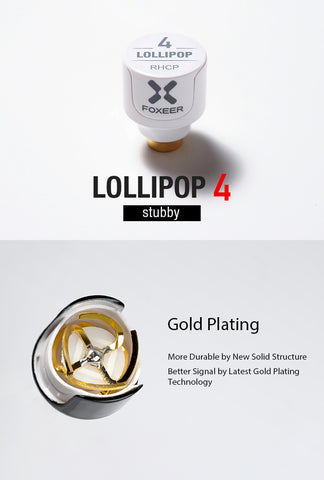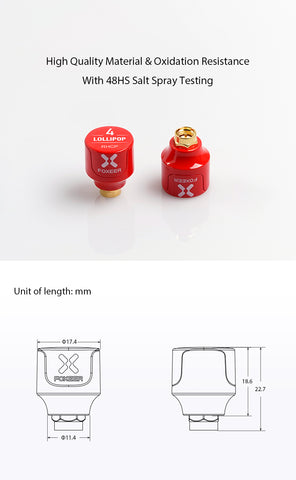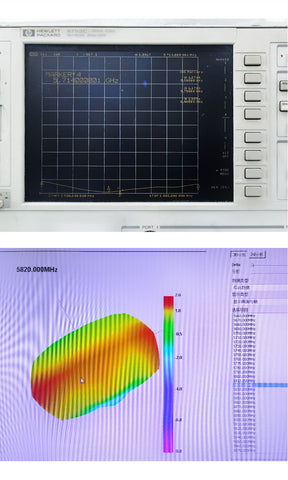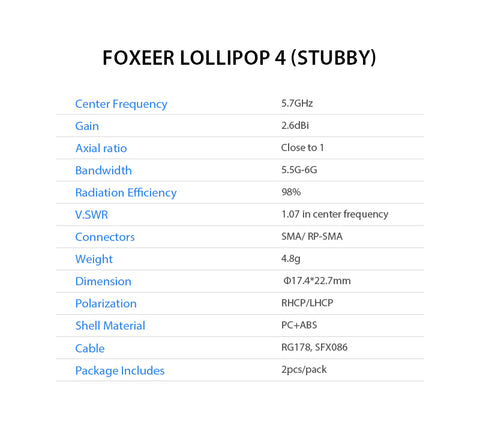 Very dependable
I am using these antennas for wireless video transmission on movie cameras and bought the LHCP type. I am noticing fewer video problems seemingly due to them being LHCP and the other cameras that are on our set are using RHCP. These antennas seem high quality and are reasonably priced. I am very happy so far.