DJI Mini 3 Pro Protective Safety Carry Case IP67 Waterproof

FEATURES:
Ample space to accommodate DJI Mini 3 Pro, remote controller, intelligent batteries, filters and cables;
Waterproof ability with IP67-rated materials;
Excellent protection for your device with high quality EVA shock-proof interior;
Strong and durable with anti-shock, anti-corrosion structure;
Material: PP, EVA
Size: 384mm*296mm*146mm
Compatibility: DJI Mini 3 Pro, 3 Intelligent Flight Batteries, Remote Controller, Cables, Filters, Propellers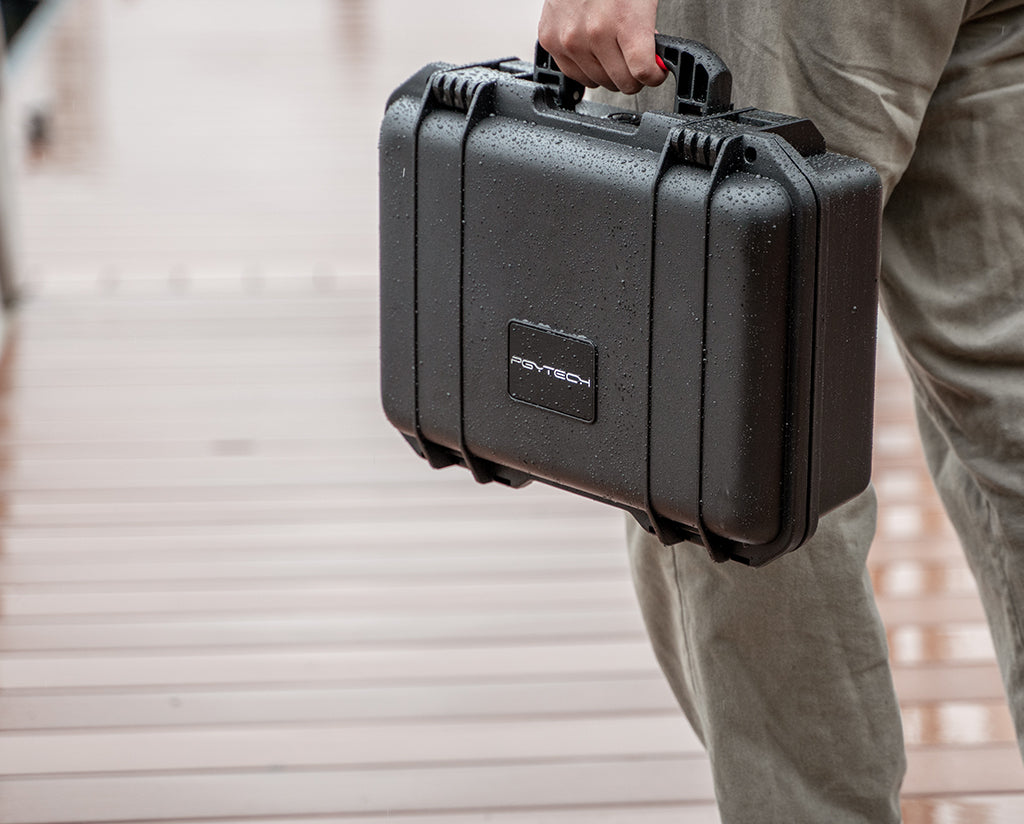 Efficient Storage




Waterproof Material




Impact & temperature
resistant, corrosion proof




High Quality Eva
Shock-proof Interior




Pressure Balance Valve
Efficient Storage for DJI Mini 3 Pro Combo
The hard-shell case is specially designed to accommodate a full set of DJI Mini 3 Pro combo including the drone, 3 intelligent flight batteries, remote controller, charger, filters, spare propellers, filters, cables and other accessories. It is very efficient to store the combo without detaching the propellers and control stick.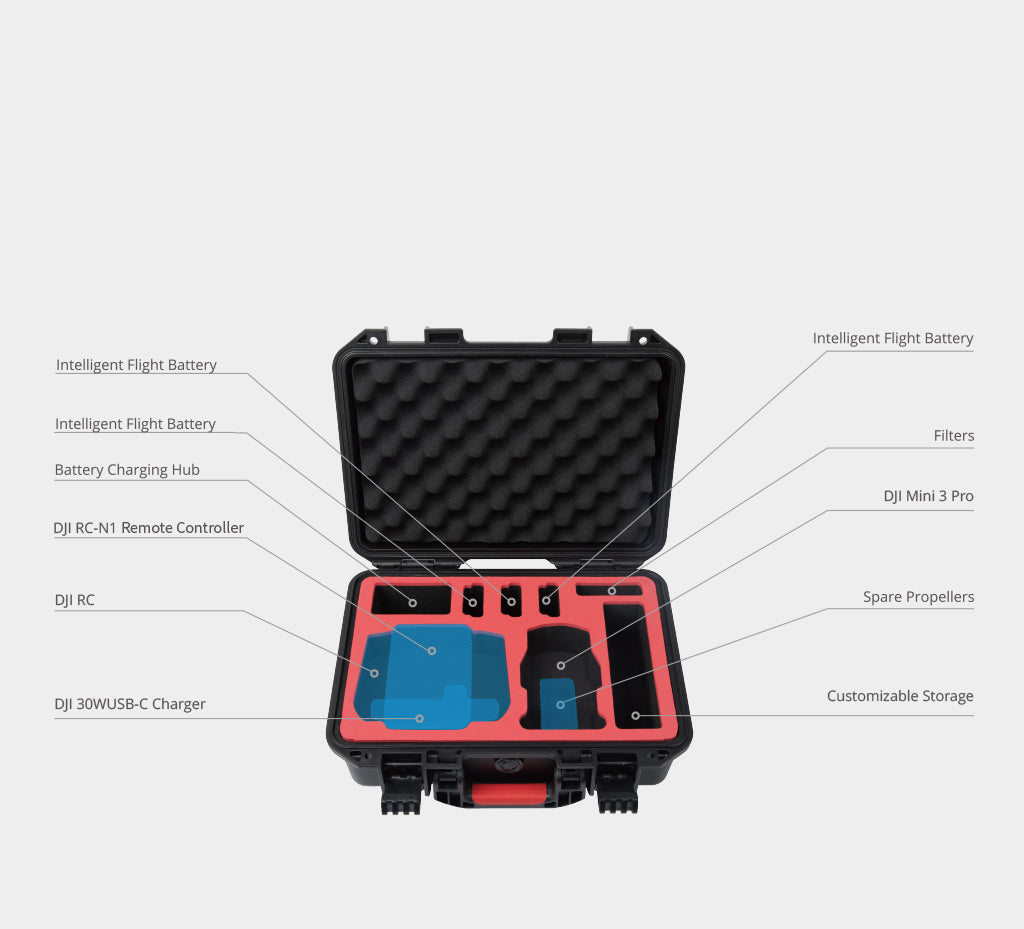 Waterproof IP67
The case is made from waterproof rating of IP67 materials
(which means a closed case can go 1 meter underwater without water coming in)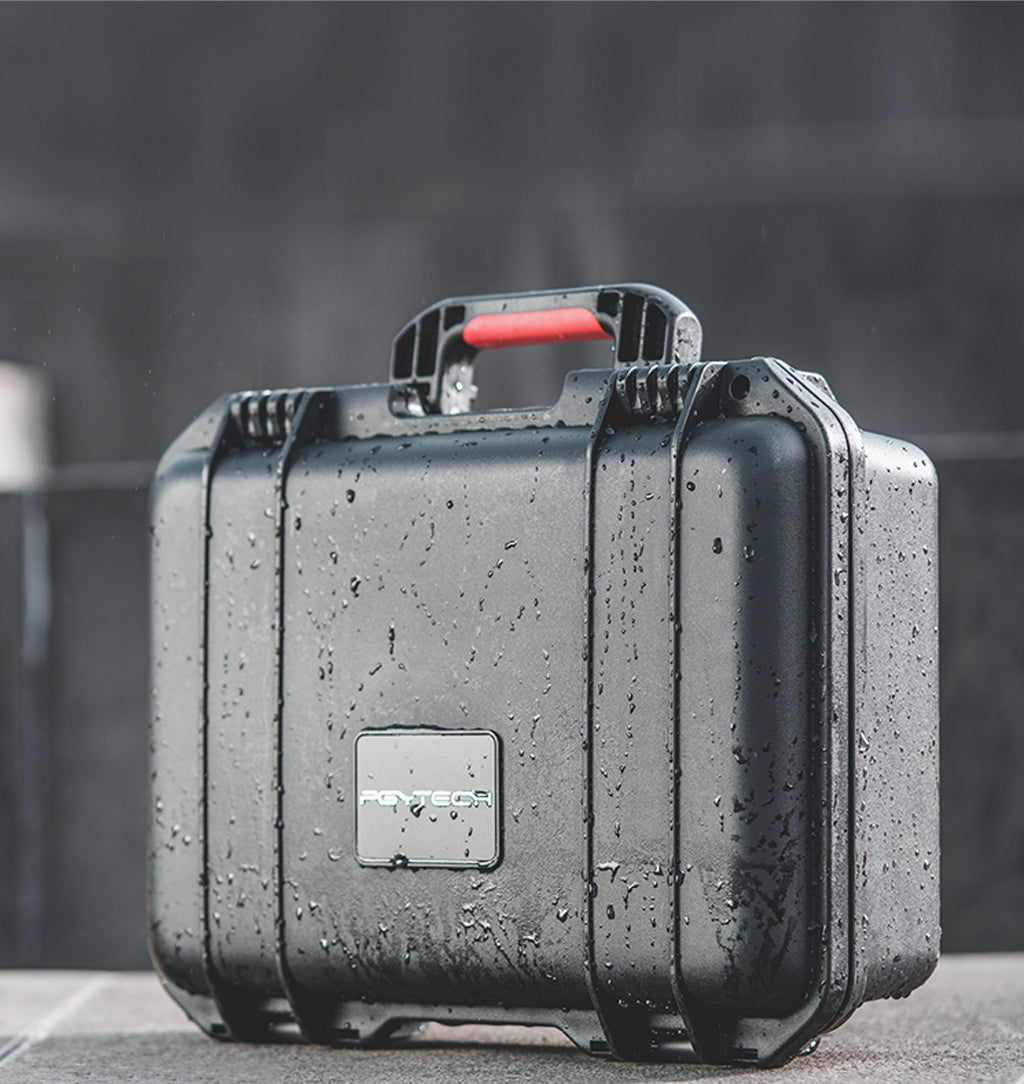 EVA shock-proof Interior
offers Excellent protection
The CNC-engineered, high-quality EVA lining offers a snug fit and ultimate protection.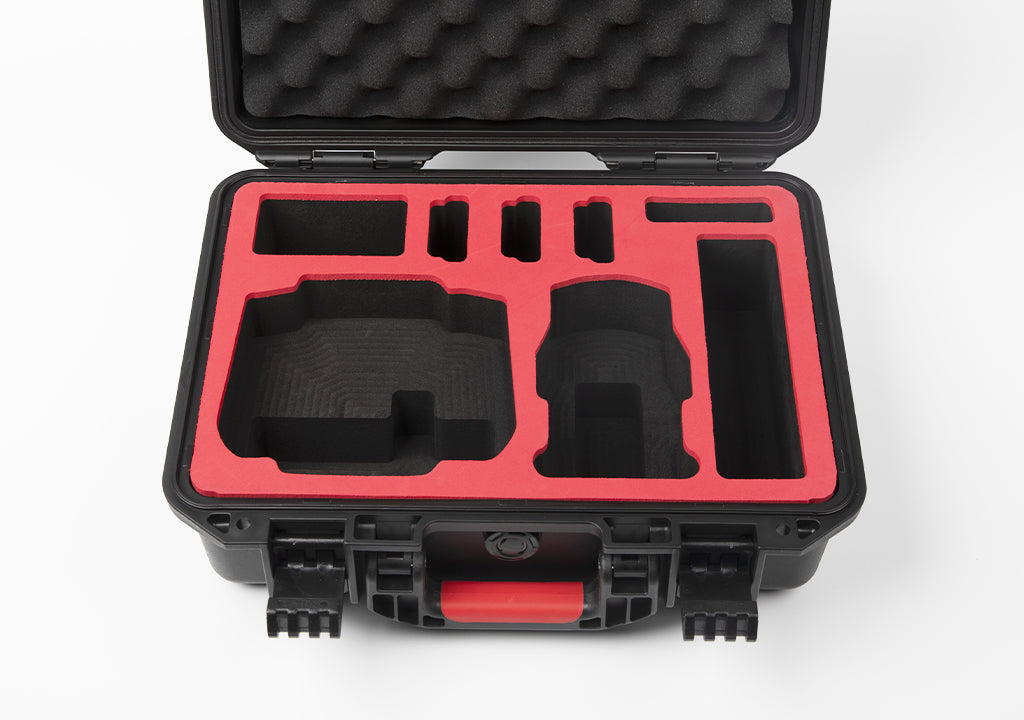 Anti-Theft Lock
The reinforced anti-theft latches lock securely, yet are easy to open.
There are dual stainless steel padlock holes to avoid cutting through.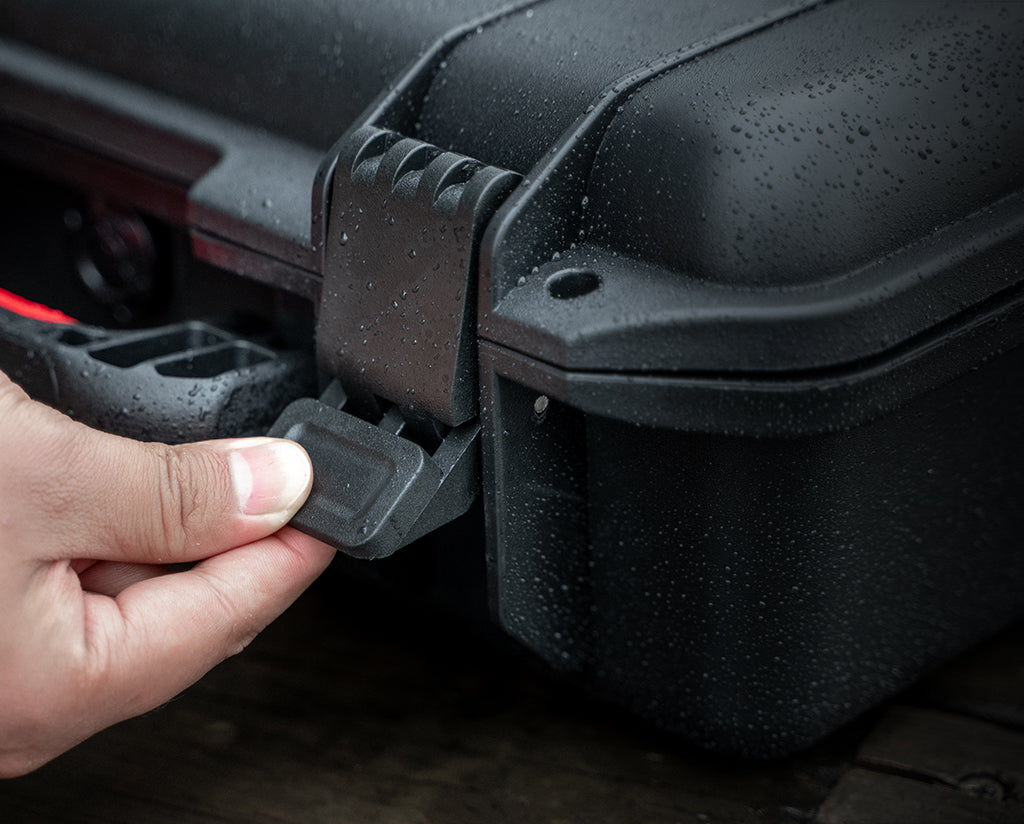 Impact & Temperature Resistant. Corrosion Proof
The hard-shell carrying case made from engineered plastic injection molding is extremely strong and durable, which can withstand temperatures of -25 to +60 degrees.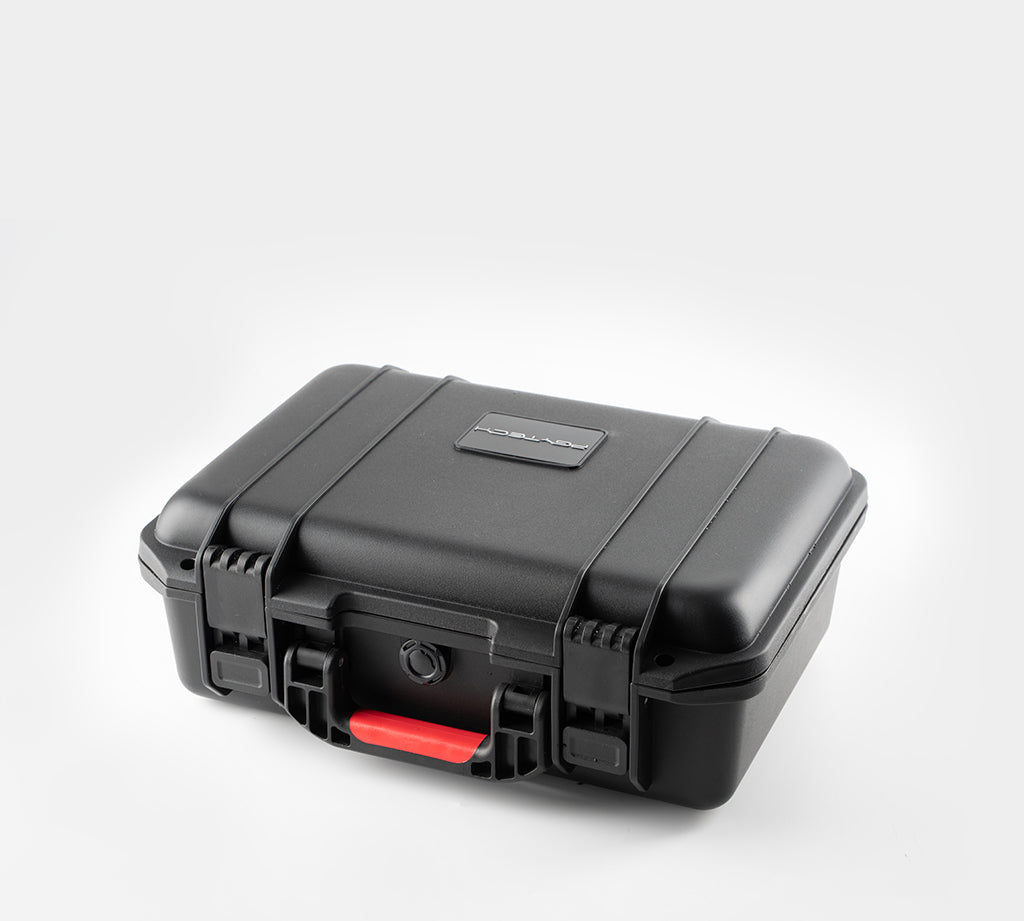 Pressure Balance Valve
for Safe Opening System
It's equipped with a pressure balance valve to prevent unwanted vacuum sealing (or bursting when opening) caused by air pressure differences due to temperature and altitude changes inside and outside the box.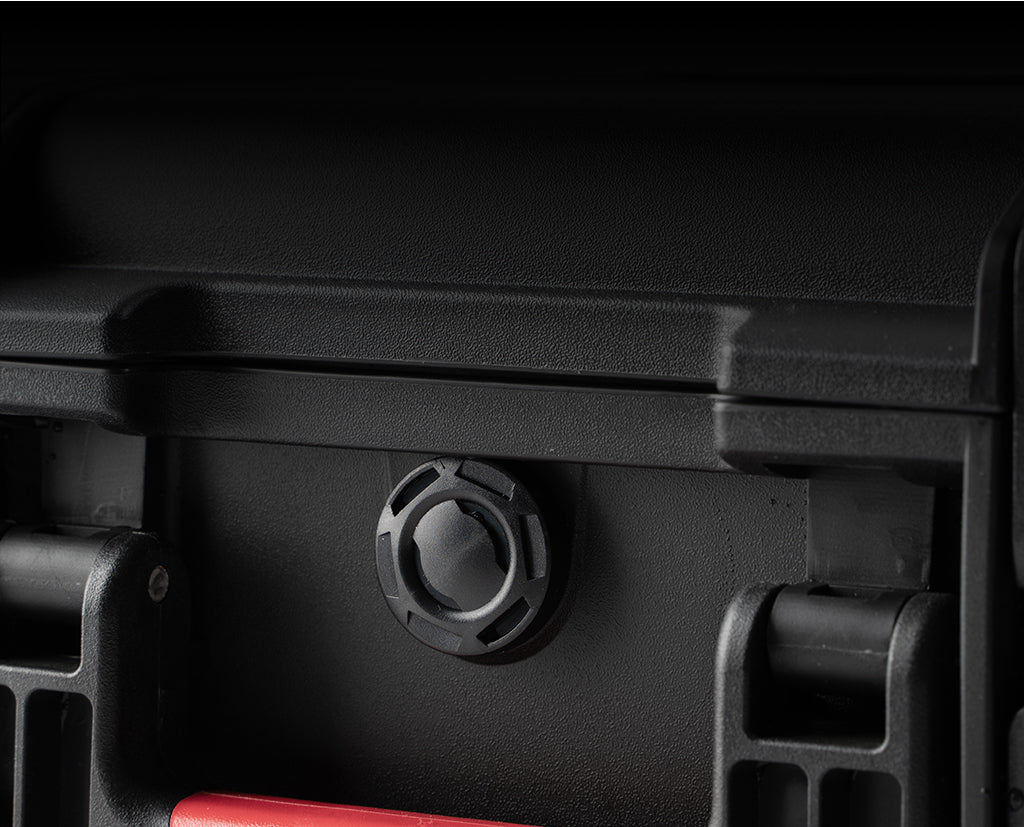 Comfortable & Ergonomic Handle
The case is designed with an ergonomic handle,
which is comfortable, non-slip and wear-resistant with dual colors.