DJI Mavic 3 Protective Safety Case IP67 Waterproof

FEATURES:
The space is large and has a custom area for DJI Mavic 3.
Can store Mavic 3 drone, remote controller or DJI smart controller, flight batteries, power adapter, filters and cables.
Waterproof rating IP67 (1 meter under water when the case is closed can guarantee no water).
Anti-fall, anti-shock, anti-vibration, anti-corrosion, high and low temperature resistance.
Equipped with a pressure balance valve to automatically balance the internal and external pressure difference.

Specification:

| | |
| --- | --- |
| Item Name:  | PGYTECH DJI Mavic 3 Safety Carrying Case |
| Model Number:  | P-26A-006 |
| Material:  | PP EVA |
| Net Weight:  | 2.8 kg |
| Size:  | 410mm x 330mm x 165mm |
| Compatibility:  | DJI Mavic 3 |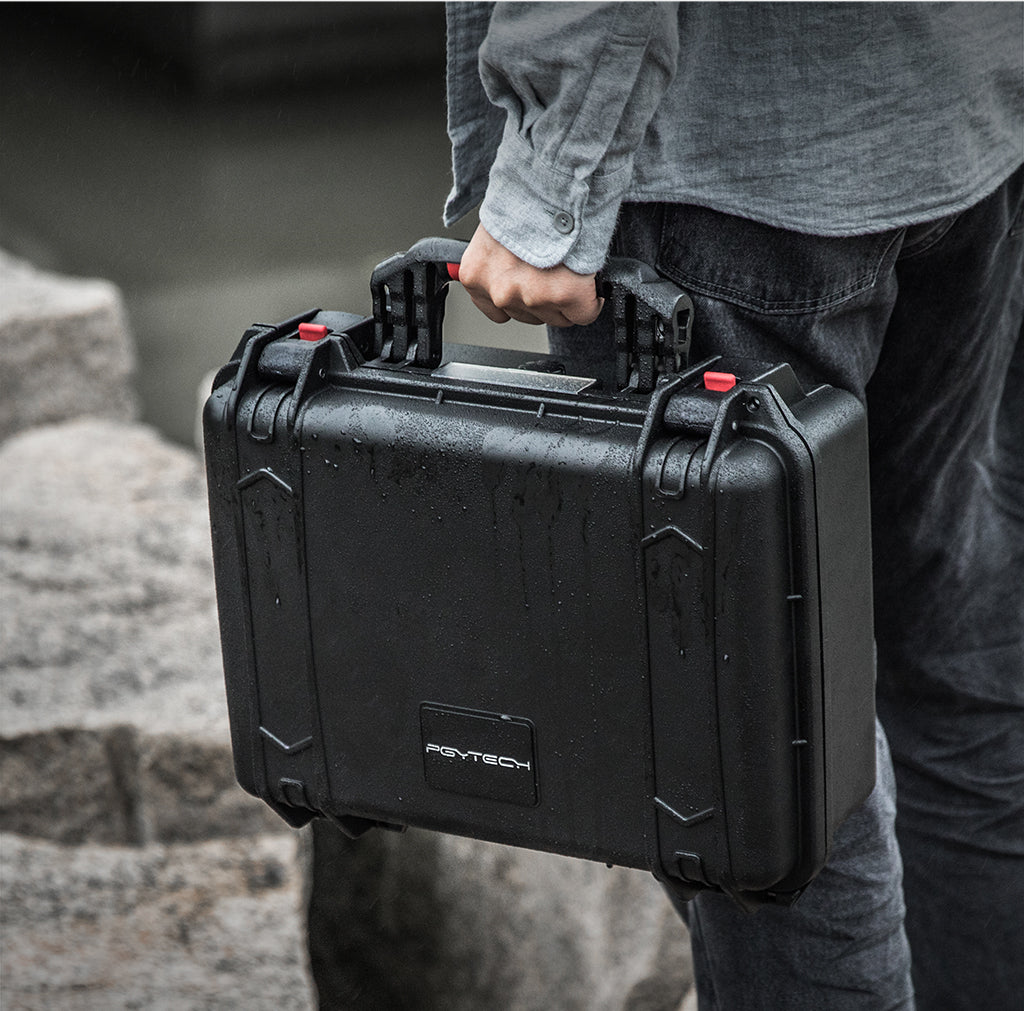 Efficient Storage Set-up
The safety case can accommodate your DJI Mavic 3, remote controller or smart controller, 5 intelligent flight batteries, AC power adapter, battery charging hub, cable, battery charger, filter, and a pair of spare propellers. The designed compartment can store your cable or other small accessories.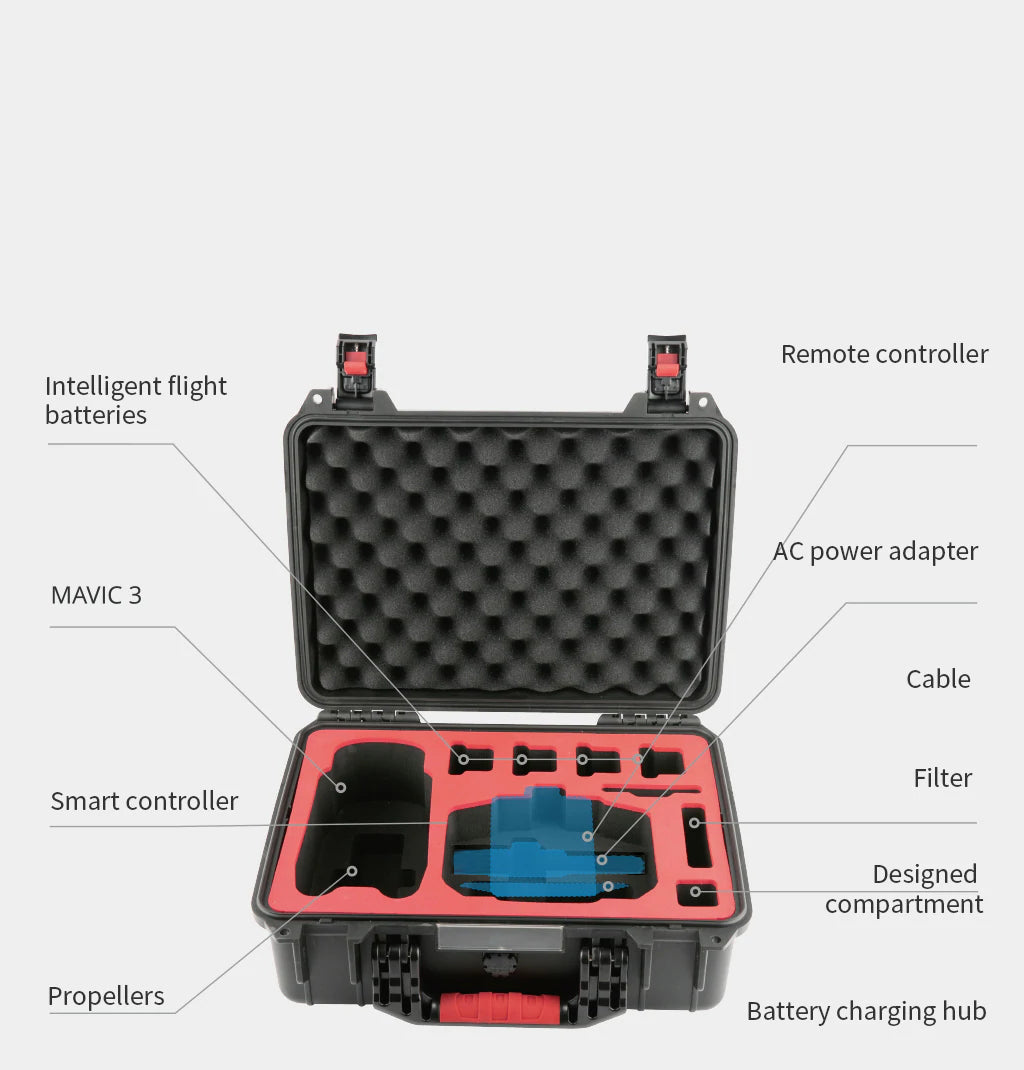 Waterproof IP67
The case has a waterproof rating of IP67 which means a closed case can go 1 meter underwater without water coming in.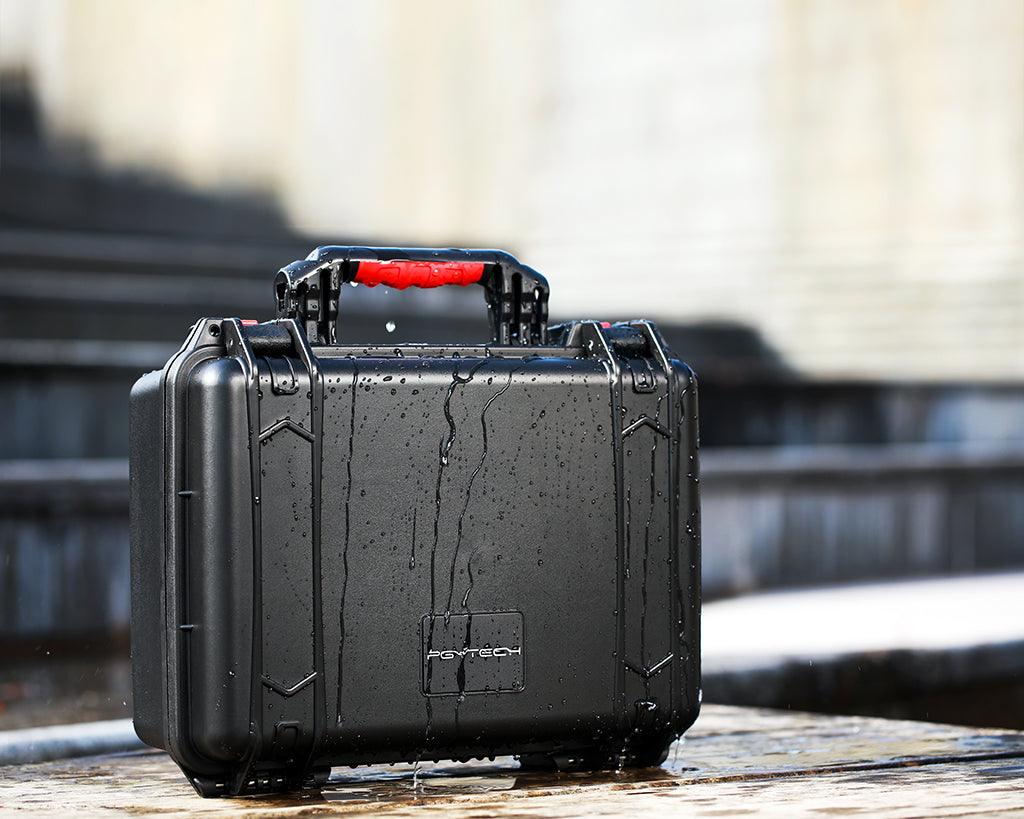 Impact & temperature resistant, corrosion proof
The case is made from engineered plastic injection molding, which is strong and durable. It can withstand temperatures of -25 to +60 degrees. It can also endure temperatures of - 40 to + 80 degrees for a short time.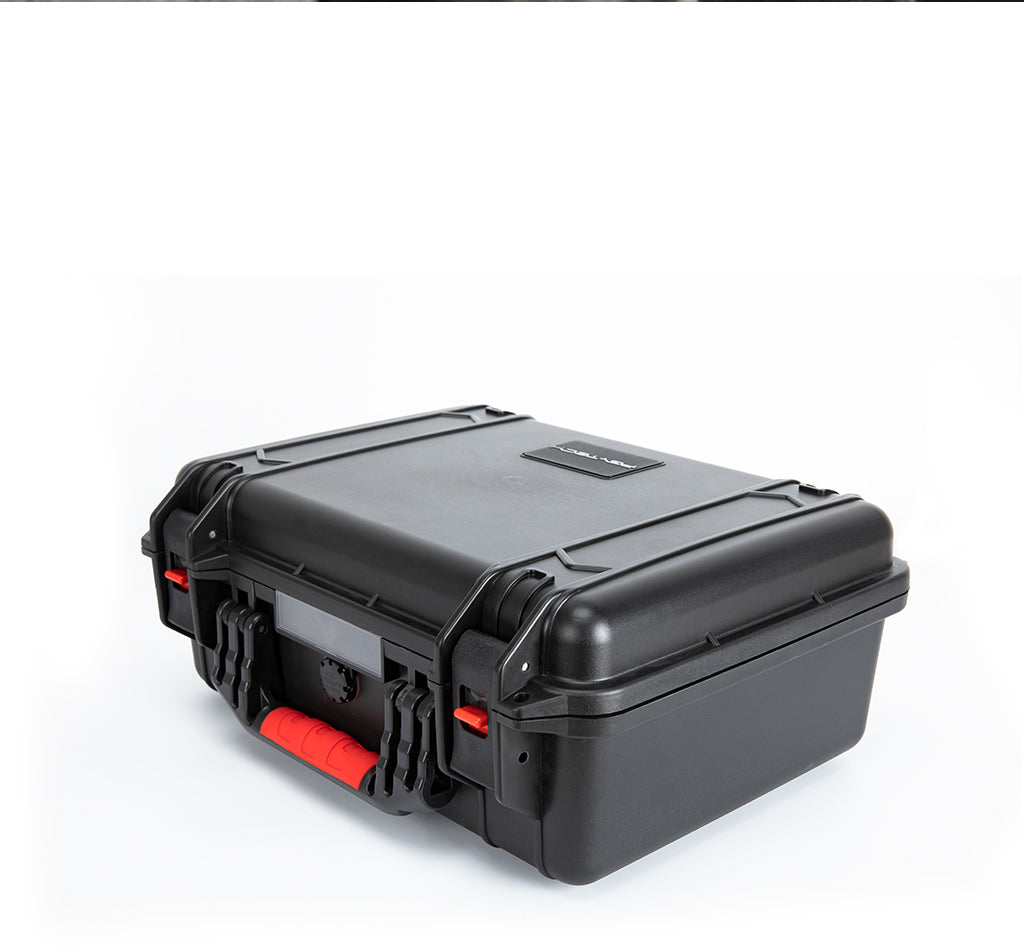 EVA shock-proof lining offers
increased protection
The CNC-engineered, high-quality EVA lining offers a snug fit and ultimate protection.
Easy and safe to open during altitude
and temperature changes
It's equipped with a pressure balance valve to prevent unwanted vacuum sealing (or bursting when opening) caused by air pressure differences due to temperature and altitude changes inside and outside the box.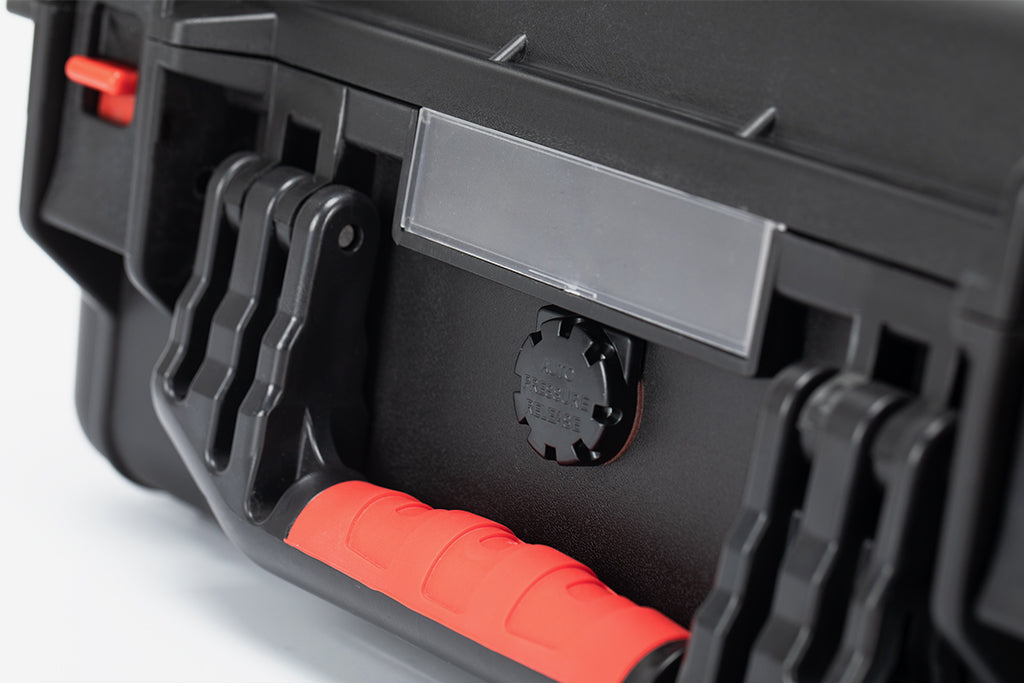 Reinforced, Anti-Theft
The reinforced anti-theft latches lock securely, yet are easy to open.
There are dual stainless steel padlock holes to avoid cutting through.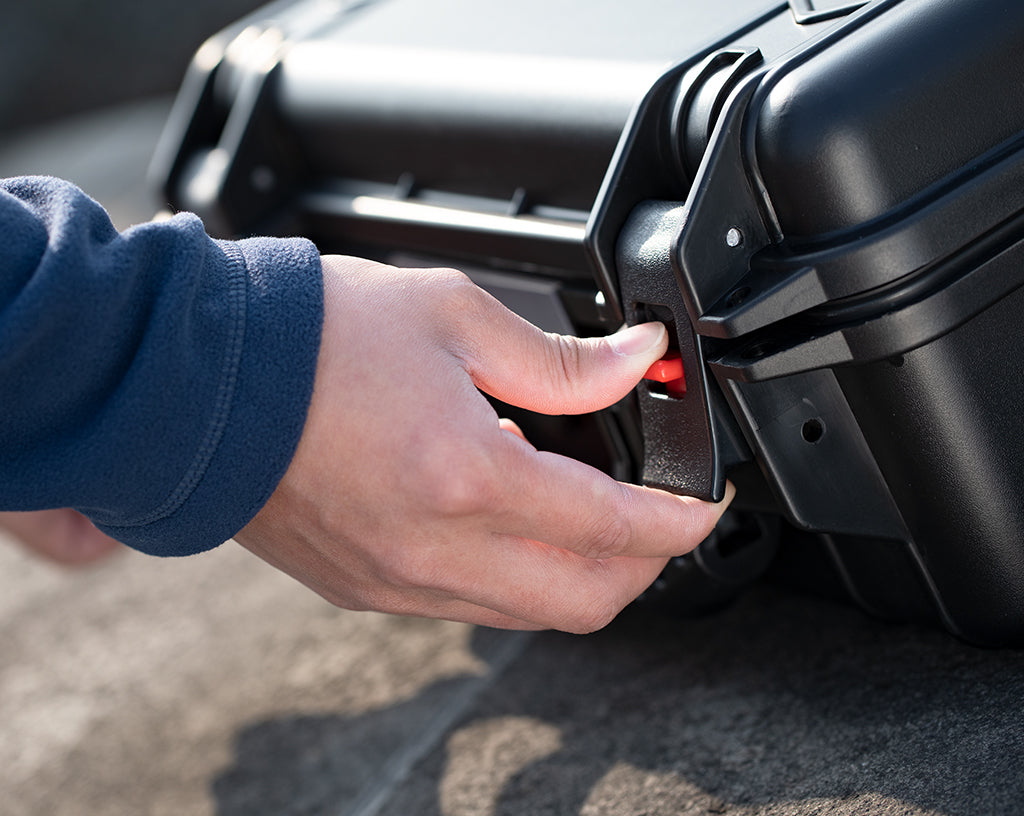 Ergonomic Handle
Comfortable, non-slip and wear-resistant handle with dual colors.