Foxeer Nano Toothless 2 StarLight / Standard FPV camera 16:9/4:3 PAL / NTSC (2.1mm / 1.8mm)
Foxeer Toothless 2 Nano Starlight 1200TVL 16:9/4:3 PAL/NSTC CMOS FPV Camera w/ 1/2″ Sensor (2.1mm / 1.8mm Lens)

Please note:
StarLight version comes with 2.1mm lens, while standard version comes with 1.8mm lens, please choose appropriate option for your order.

The Toothless line of Foxeer Camera's has become the new standard in quality vs. price in FPV Cams, well now you can sink your teeth into V2! Unless you're toothless!

The Toothless is just got an upgrade! Now featuring a switchable FOV! This is the Nano with a 2.1mm starlight lens. Slightly more narrow FOV but better low light performance. Available in Nano Standard, Nano Starlight, Micro & Mini/Full!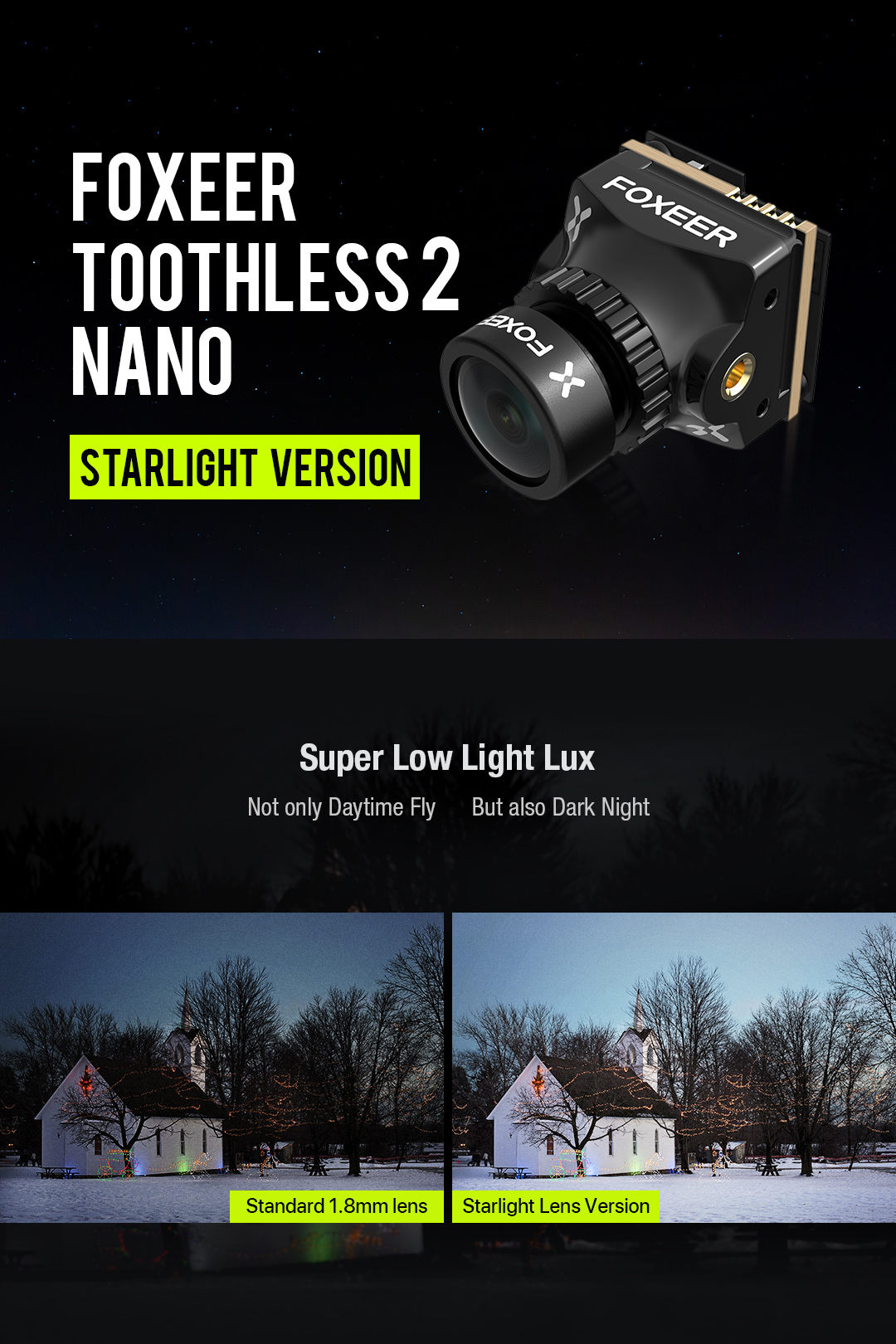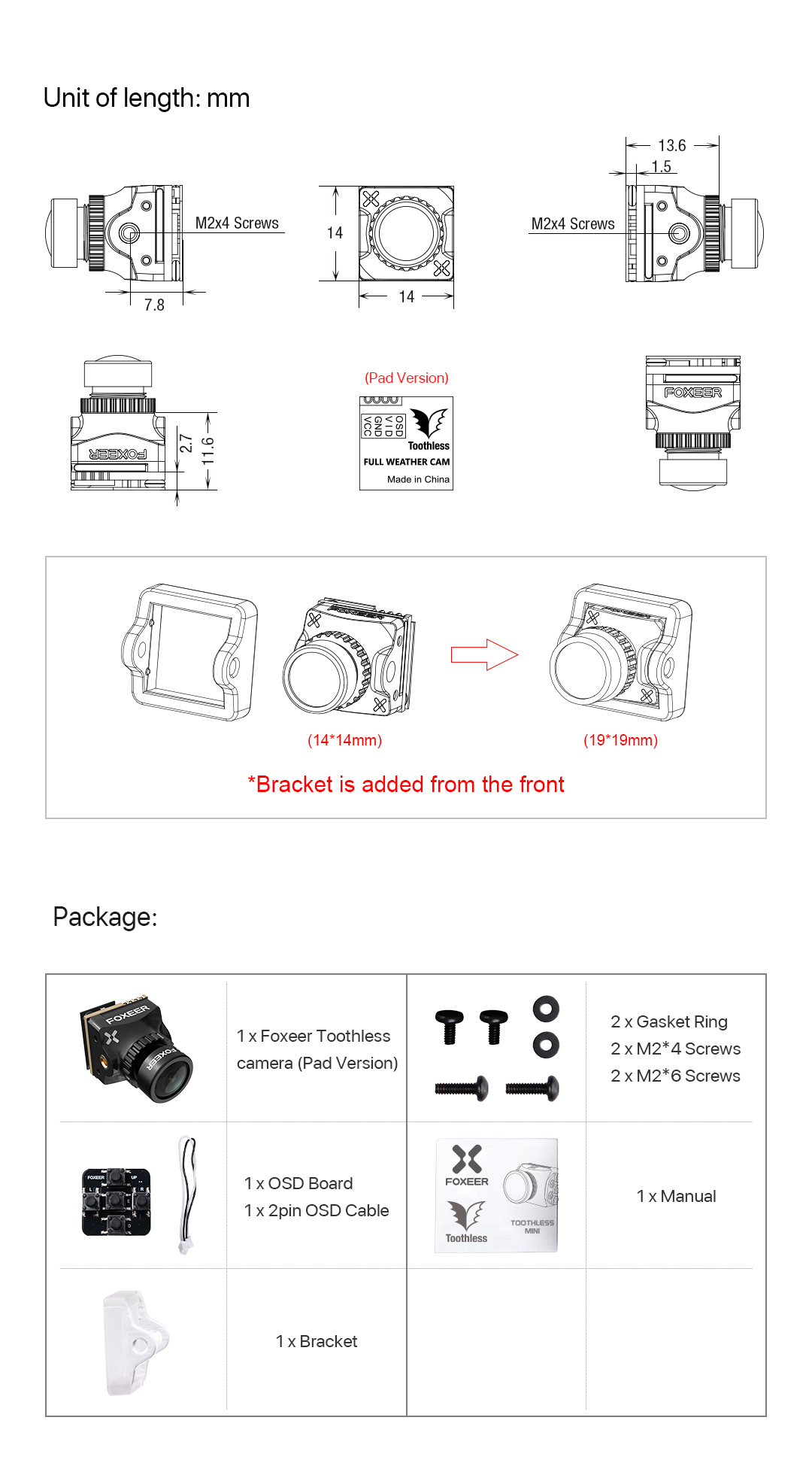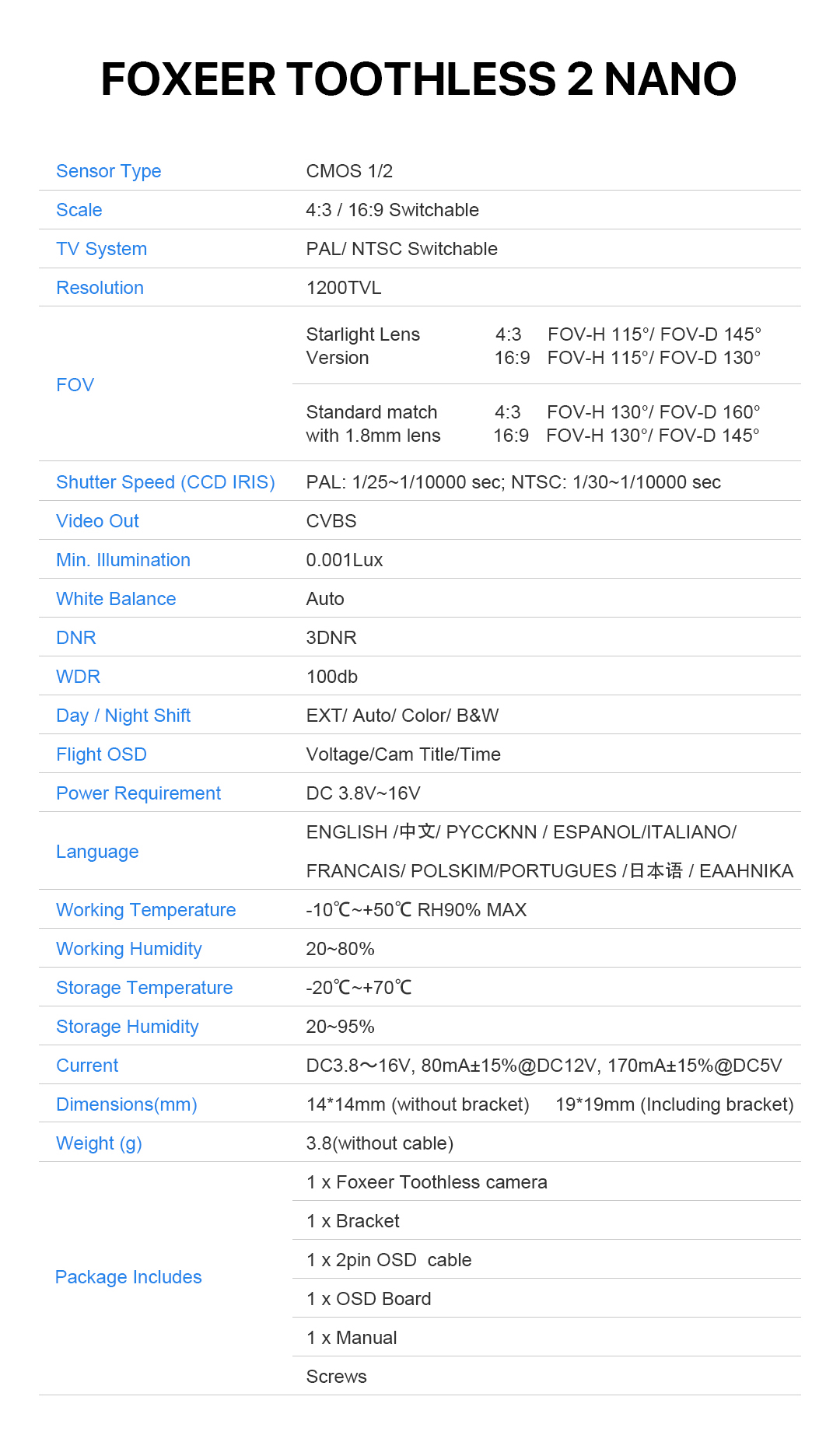 Features
Huge 1/2″ sensor grabs more light for better image quality and low light flying
True all weather, all hours camera. Fly day or night, fog or blazing sunlight
Supports OSD control from your FC or remote control joystick.
Specifications
Horizontal Resolution 1200TVL
Aspect Ratio: 4:3 / 16:9 Switchable
Signal System NTSC/PAL Switchable
Focal Length: M12 1.7mm
Input Voltage: 3.8-16V
Dimensions: 14x14mm
Weight: 3.1g

Package Includes
1x Foxeer Toothless 2 Standard Nano FPV Camera
1x OSD Board
1x Screw Set
1x 2 Pin OSD Cable
1x Bracket
1x Manual